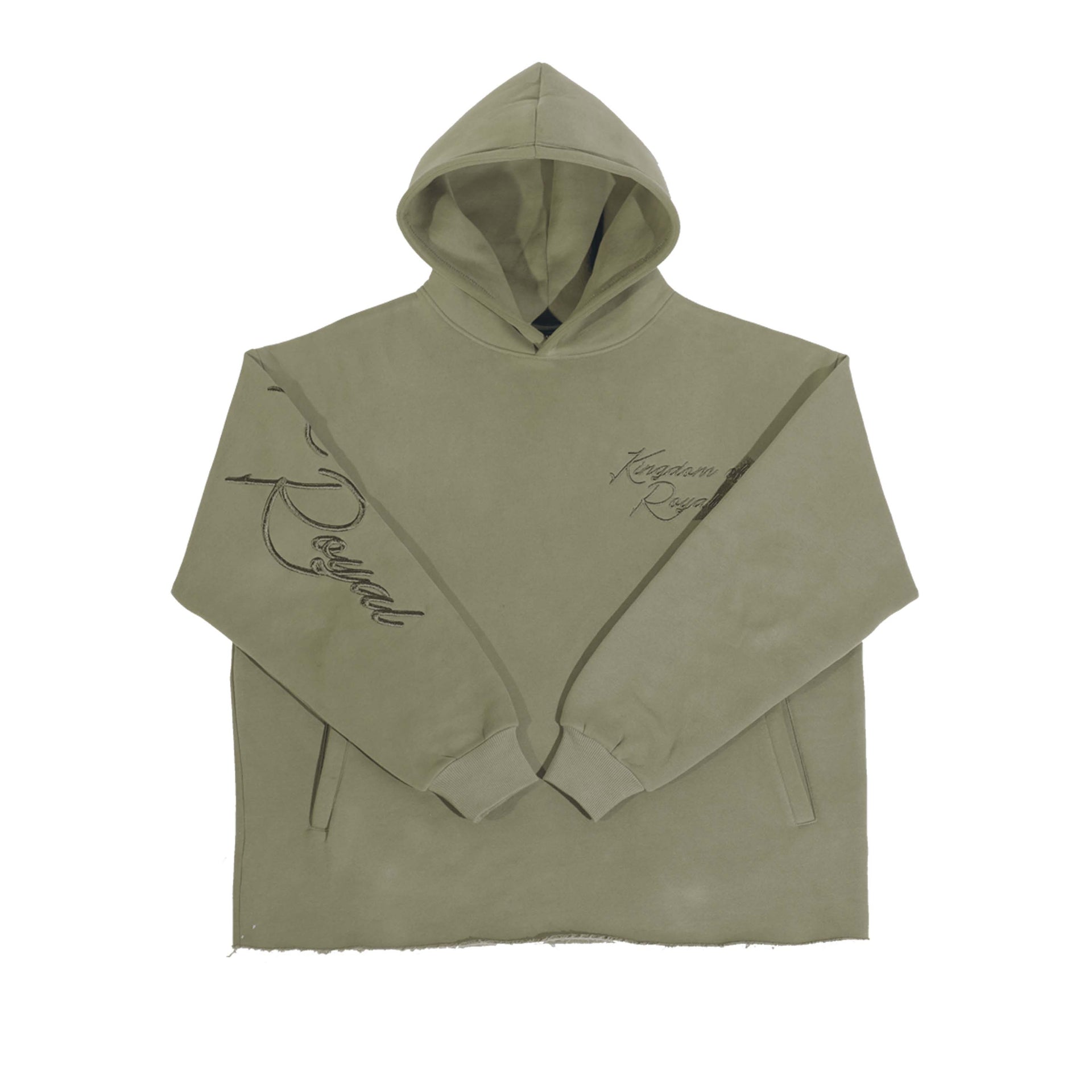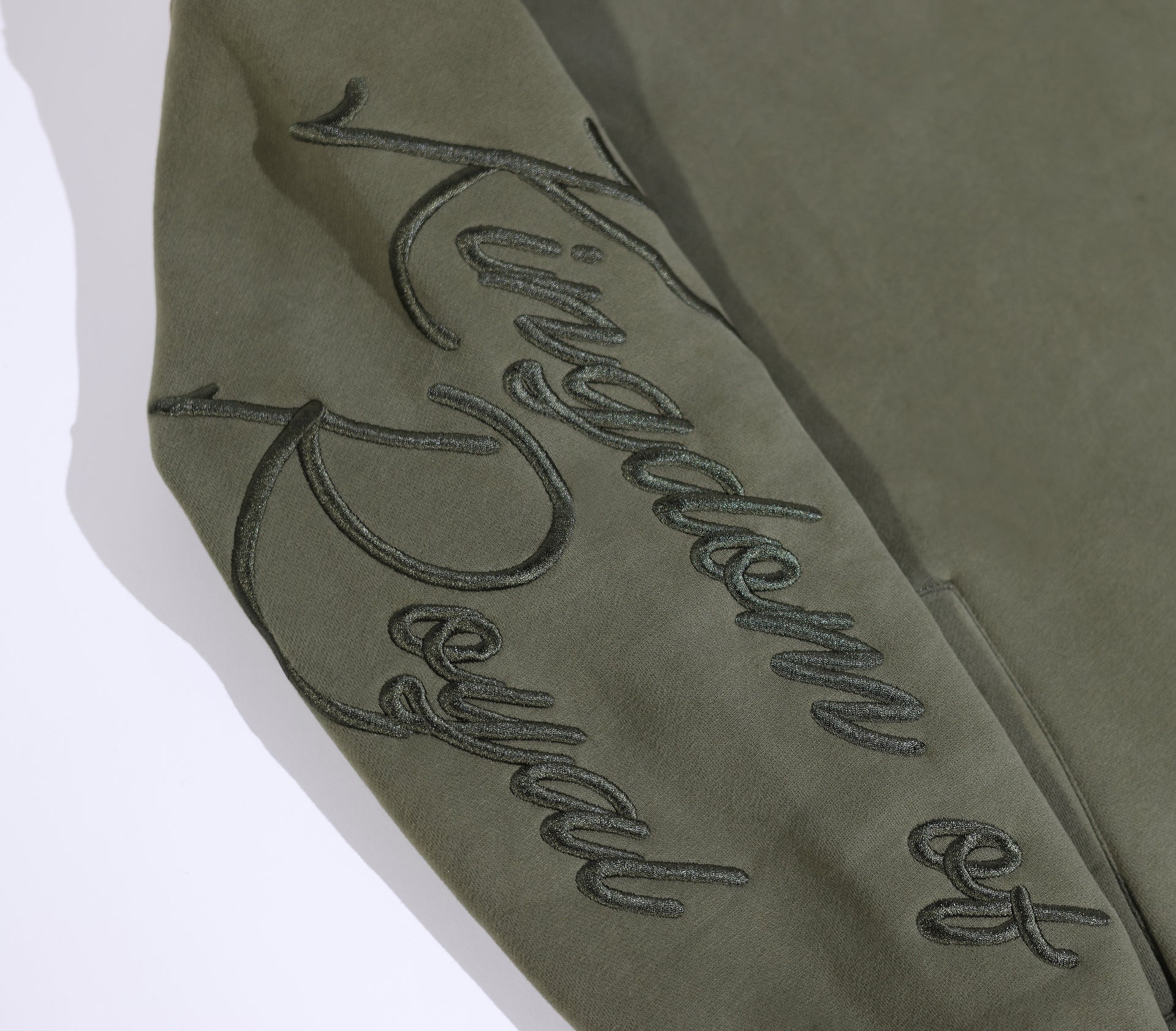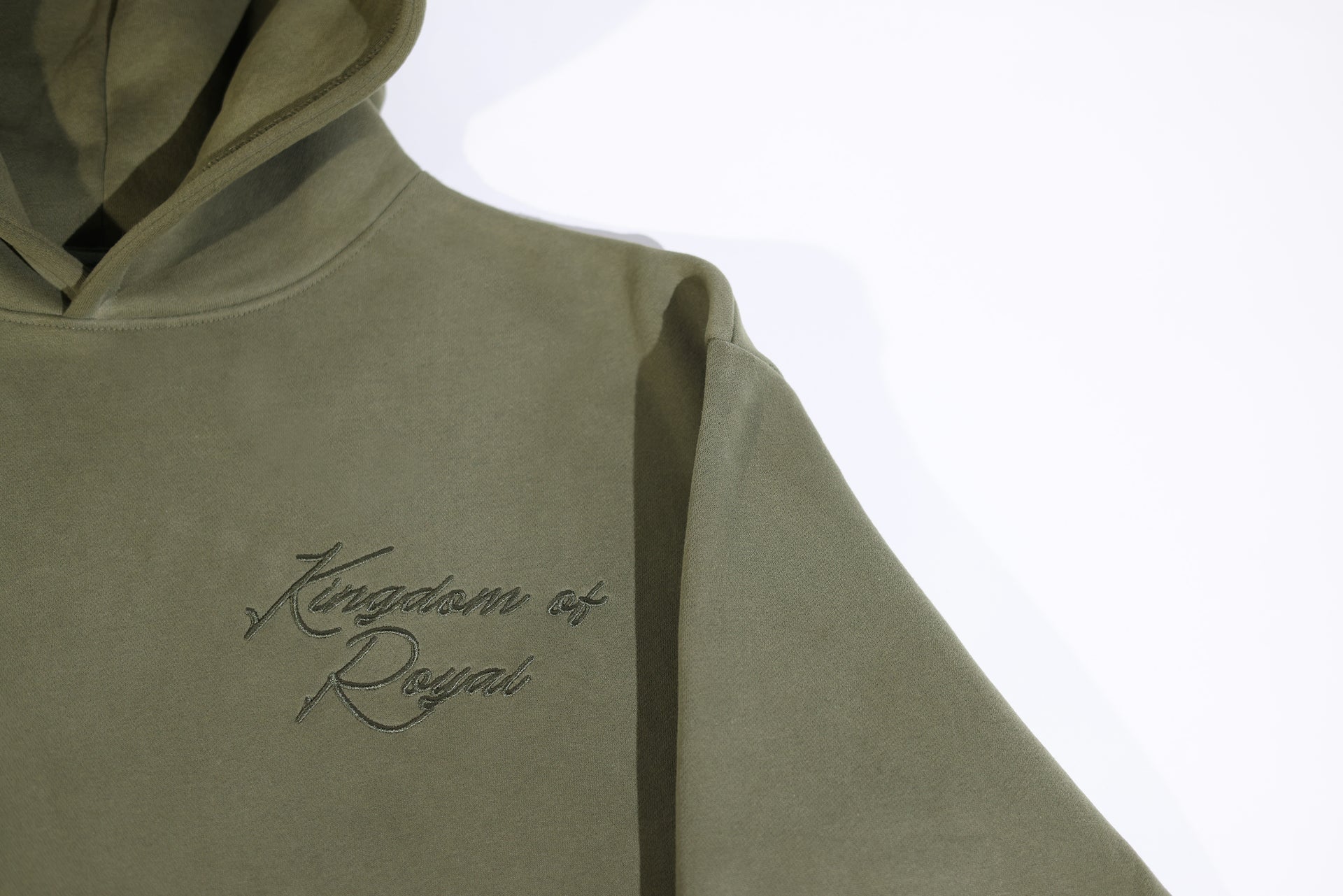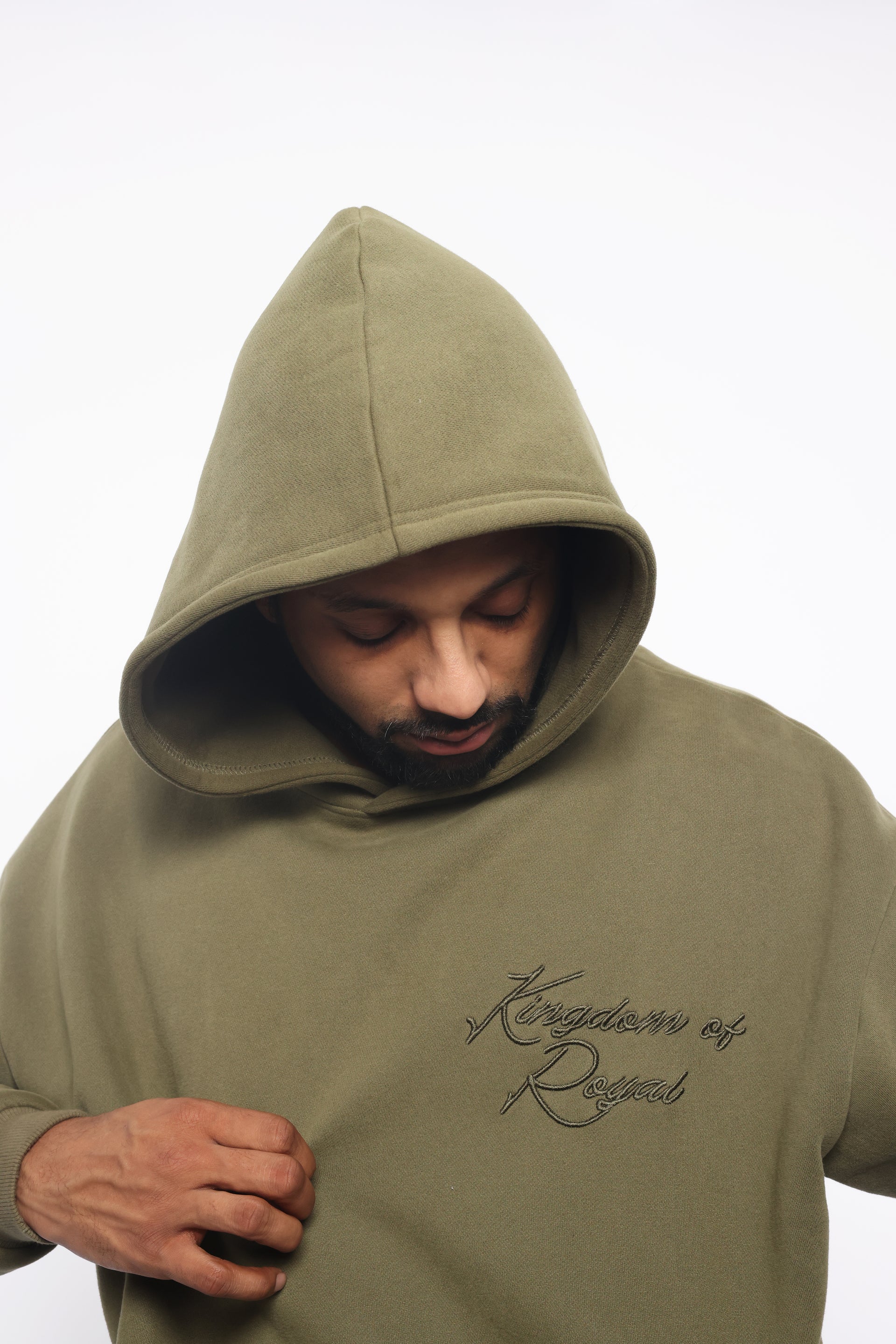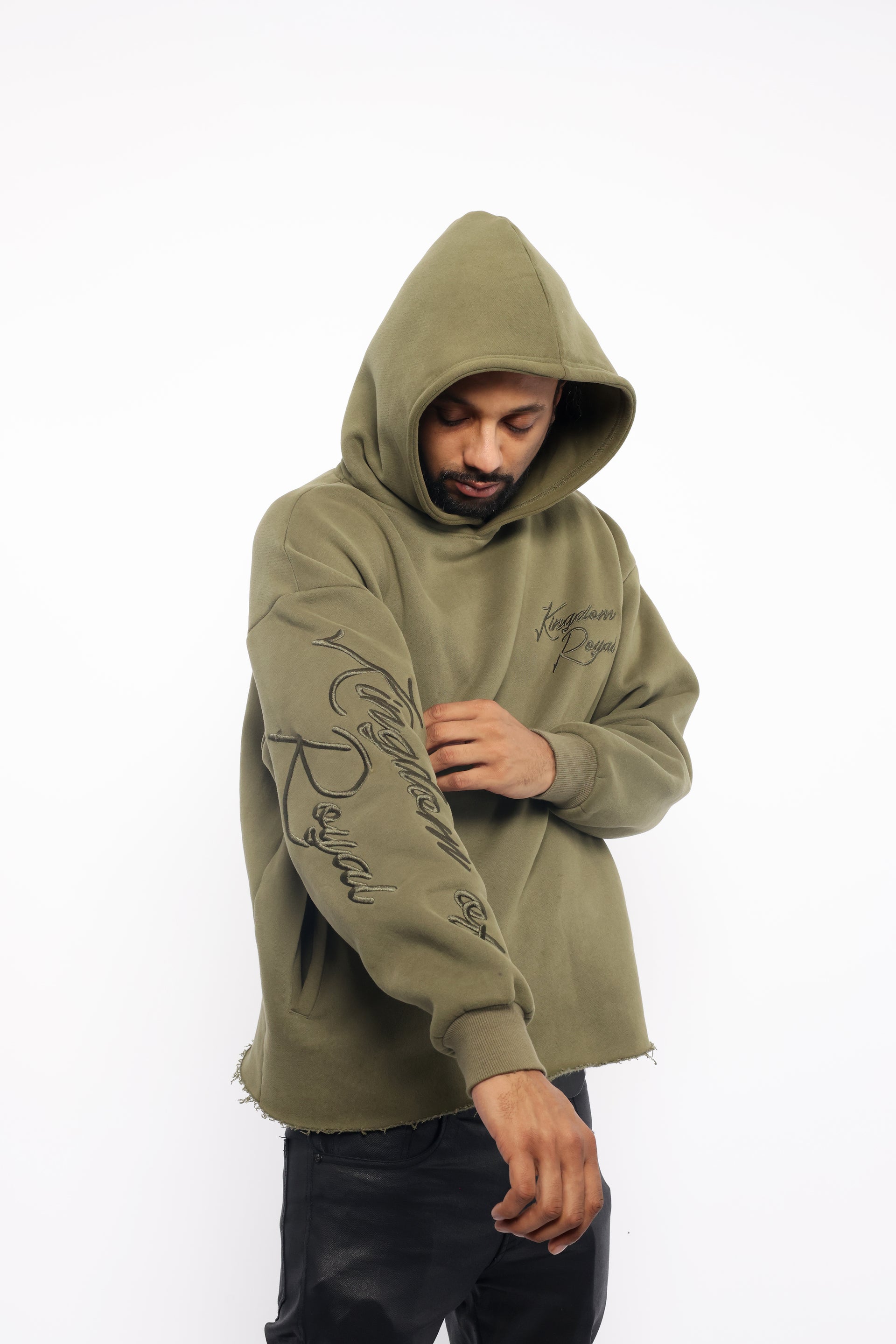 'Kingdom of Royal" Cursive Embroidery Hoodie
This high quality 100% cotton fabric hoodie features a stylish design with a large "Kingdom of Royal" logo embroidered on the sleeve and chest. The hoodie has a no drawstring and a stylish bottom opening cut for a modern look.
This item shipping time is 1 week.