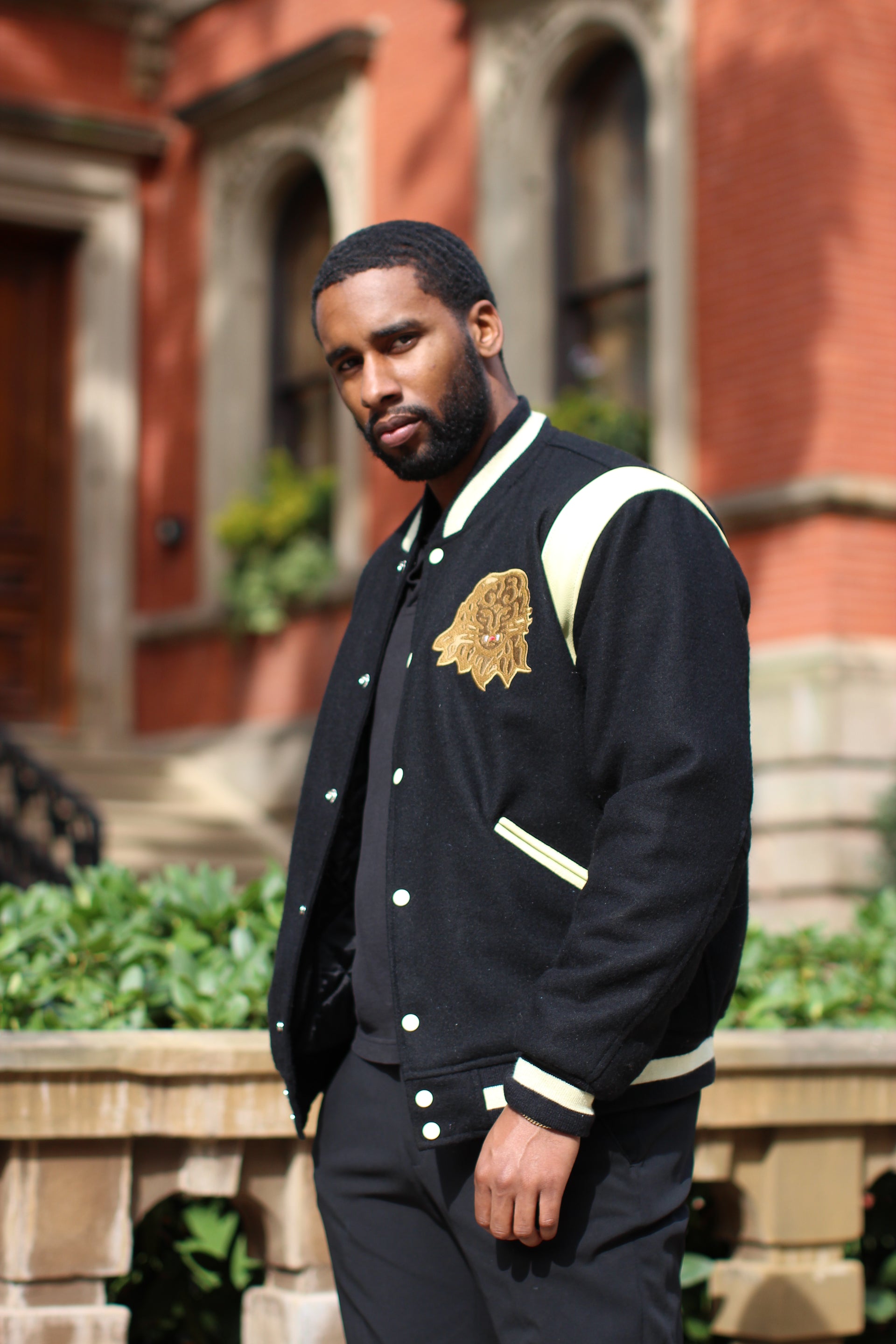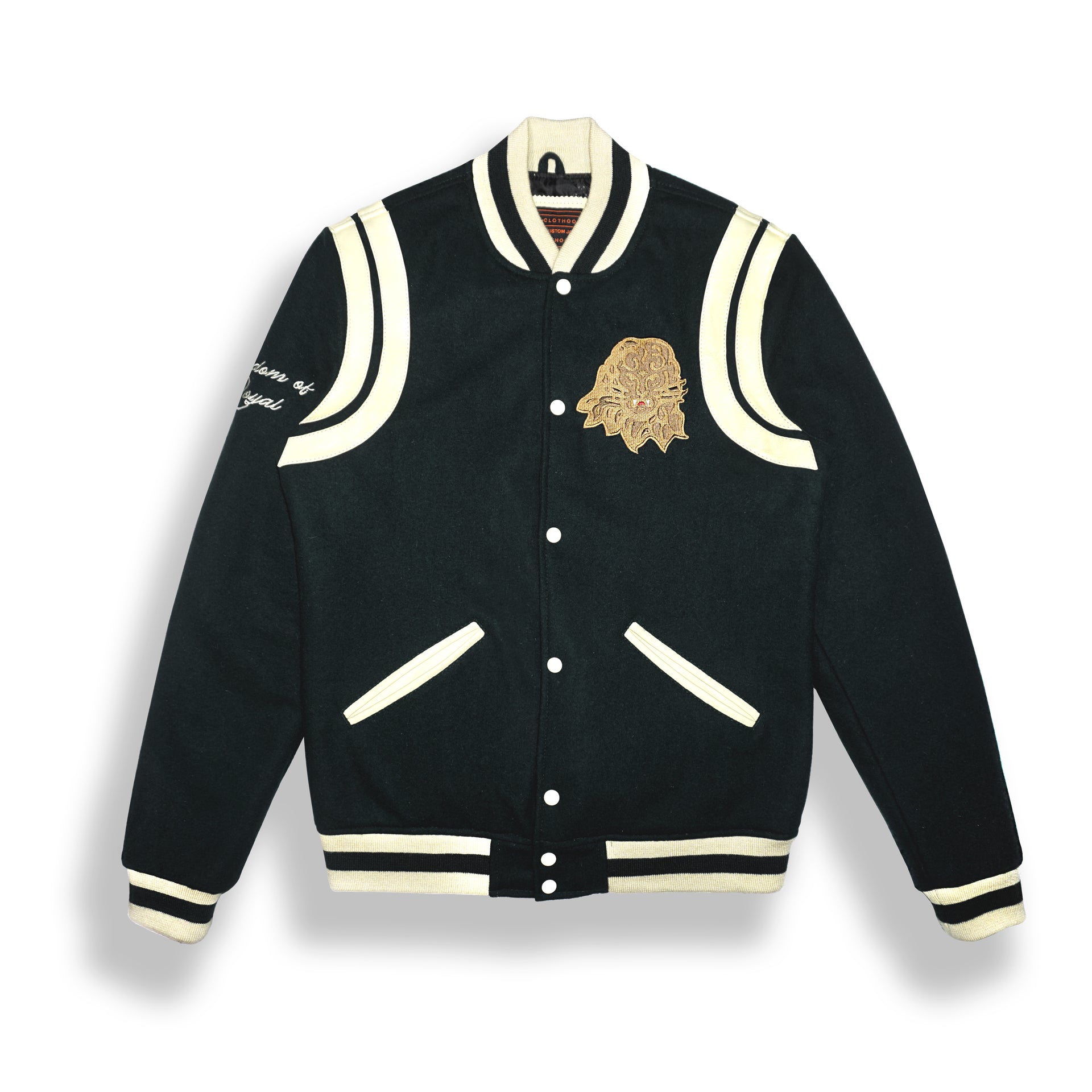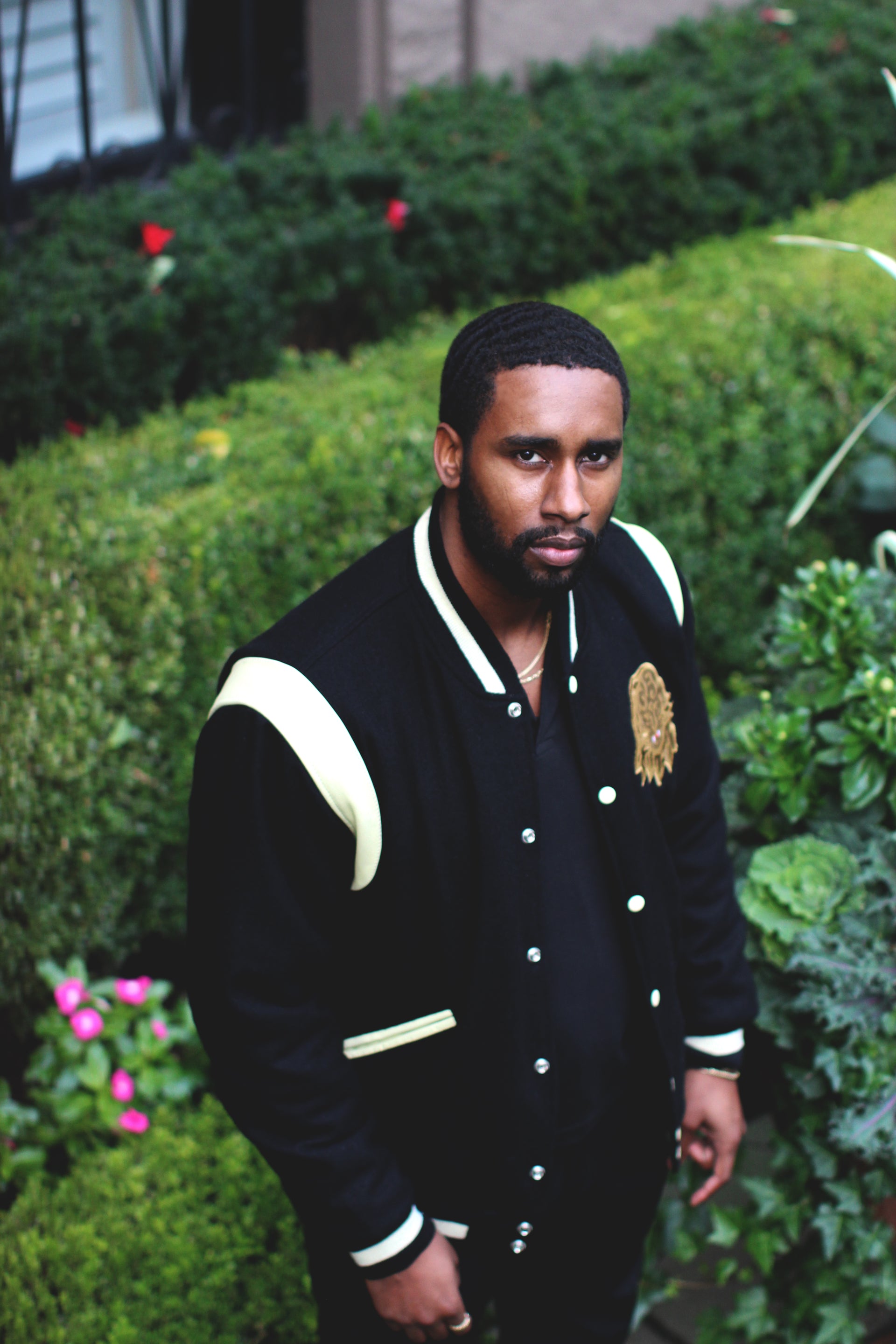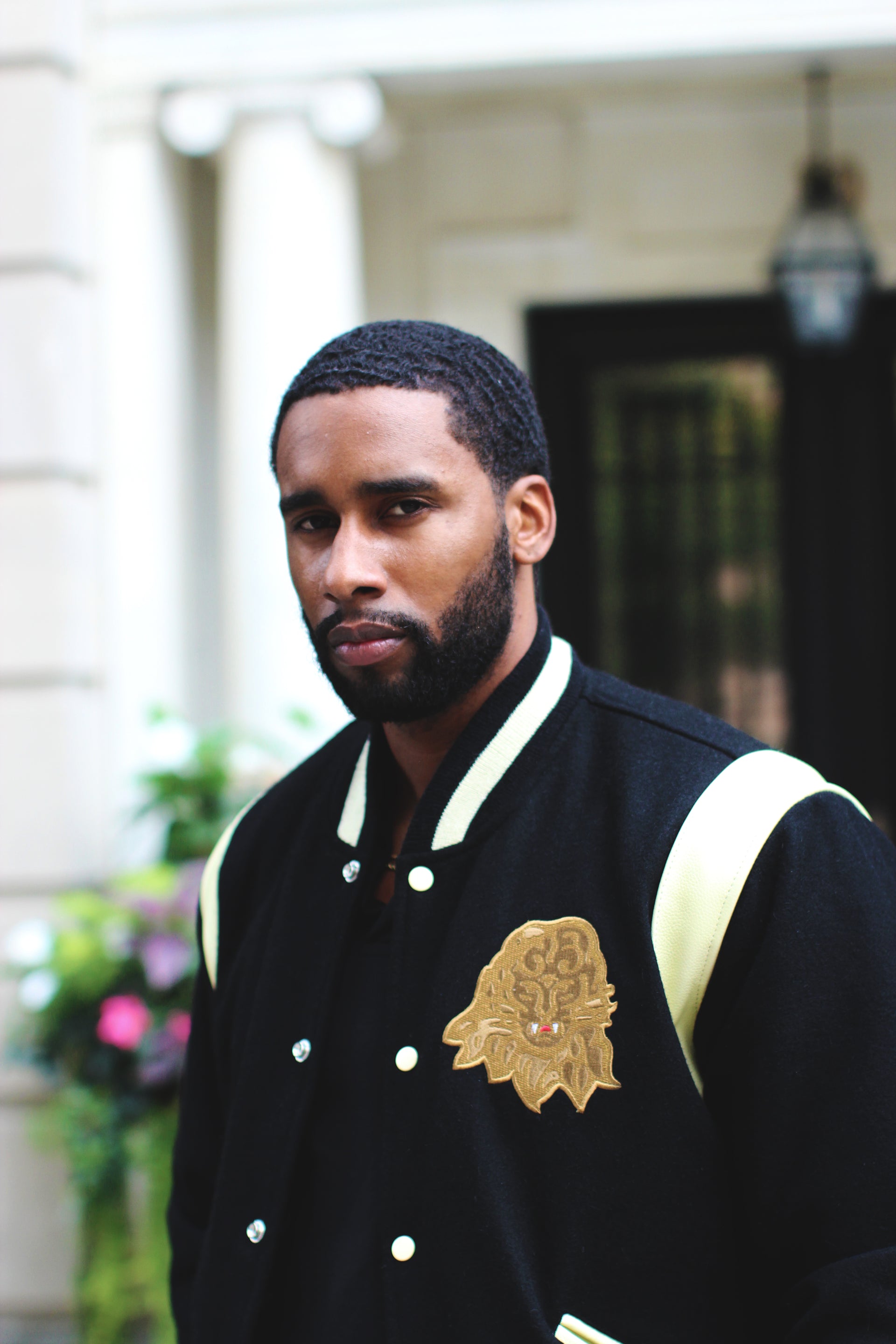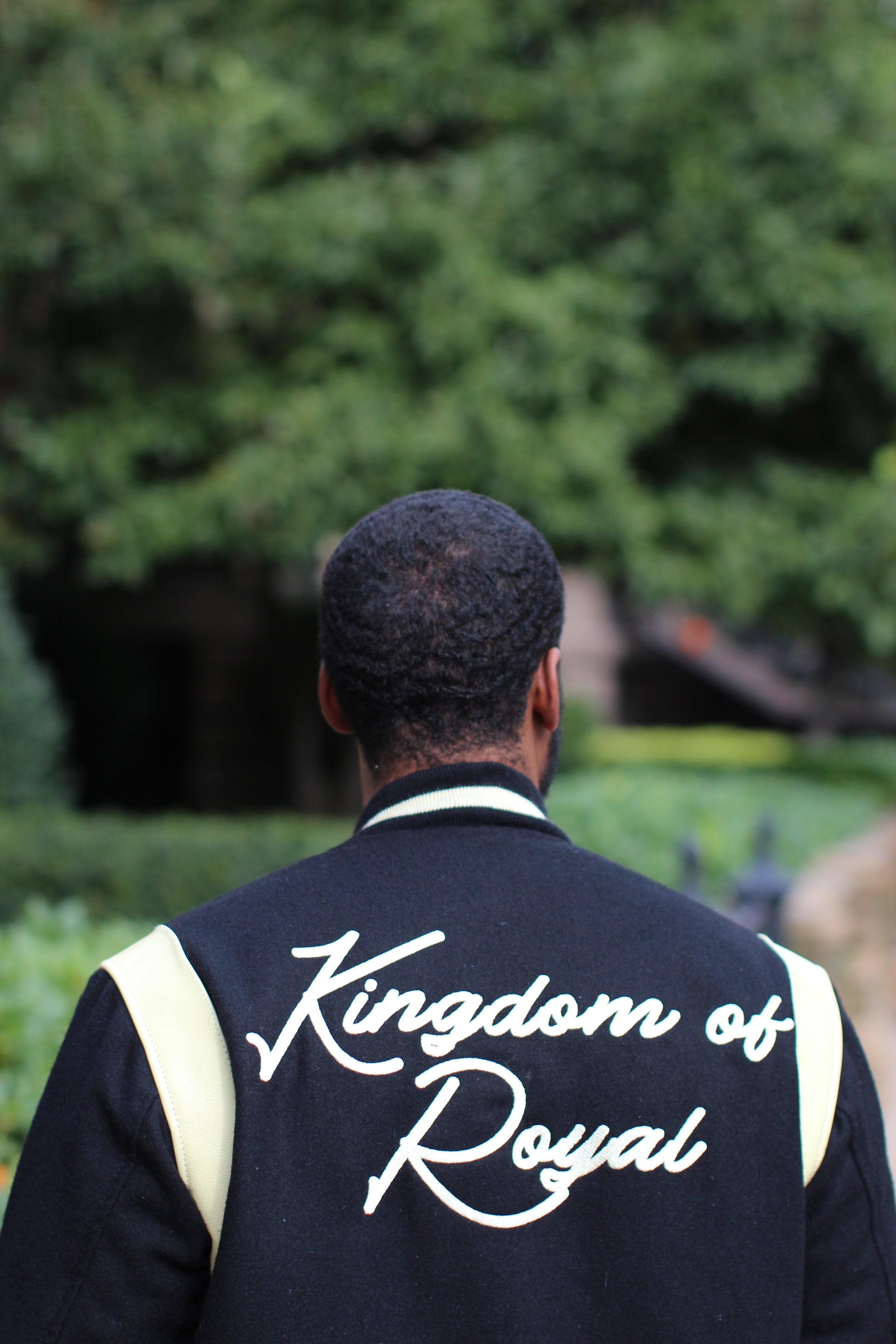 KOR Classic varsity jacket Black. 
This item runs true to size. 
MODEL SIZE
Jacket size : Medium TALL
Height  : 6"2 
Weight : 195
Kingdom of Royal High Quality Varsity letterman Jacket.
One Internal leather chest pocket.
Cream White Double Stripe Leather Sleeve Inserts.
Wool Body And Sleeves. 
Embroidered Breast Lion logo. Back "Kingdom of Royal" Embroidery.
Quilted Lining Inside.
Snap Front Closure.
This item takes 3-4 weeks to ship.